Chef Danilo Puga II's Octopus Sisig wins Unilever's Funlasang Pinoy Twist Fest 2017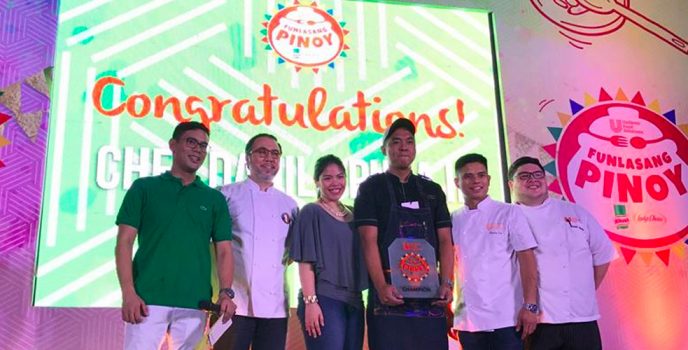 From 160 entries, Unilever Food Solutions (UFS) Philippines named Chef Danilo Puga II as the champion of the first Funlasang Pinoy Twist Fest held in Eastwood City activity center. His Octopus Sisig emerged as the ultimate dish among other dishes created by his fellow 8 finalists who are also chefs. Chef Danilo took home the grand prize of PHP 100,000.
During the cook-off, Chef Danillo and other 8 finalists including Chefs Christian Lenard Lachenal, Miguel Valdez, Fernando Joson, Mel Adrian Tobias, John Alouette Jugo, Jeane Cruz, Junrey Remiter and Rossana Rosal must give a delicious twist on the all-time favorite Pinoy dishes like sinigang, kaldereta, pansit, sisig and tapa, using Knorr® products and Lady's Choice® Real Mayonnaise.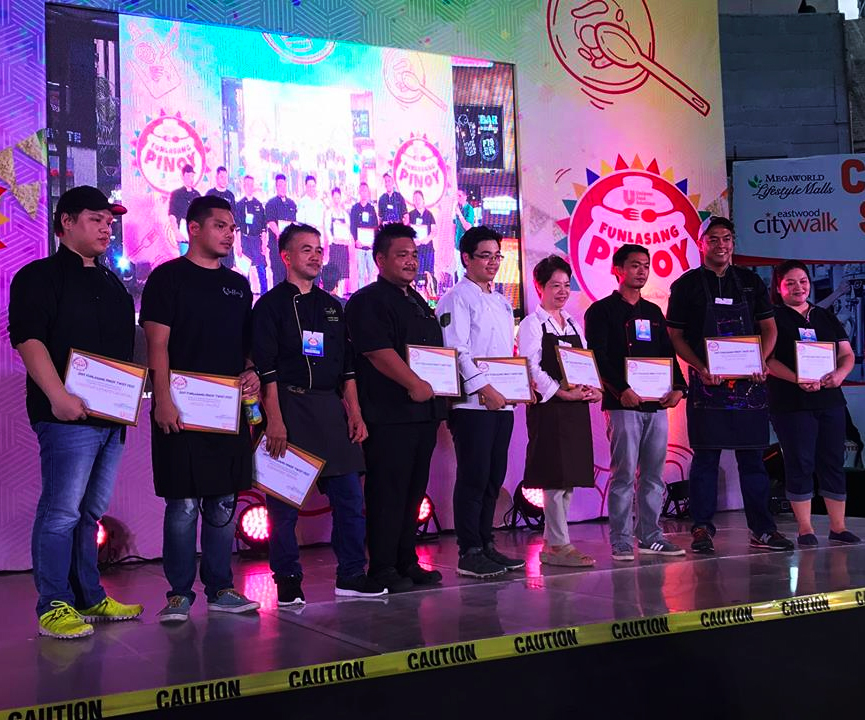 Here are the dishes that they created: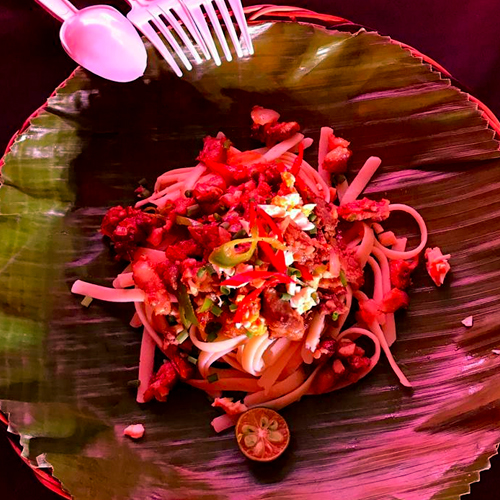 Jeane Cruz' Sisig Pasta with Salted Egg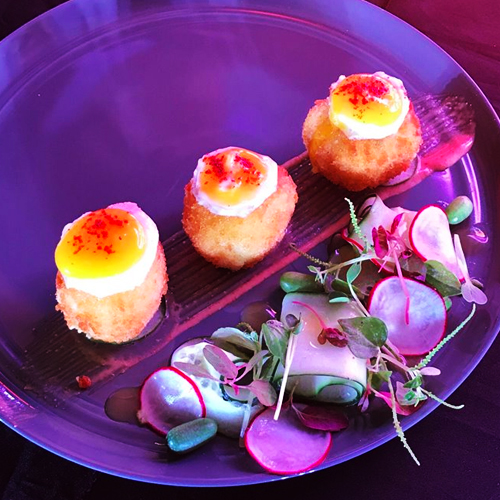 Miguel Valdez' Sisig Mashbombs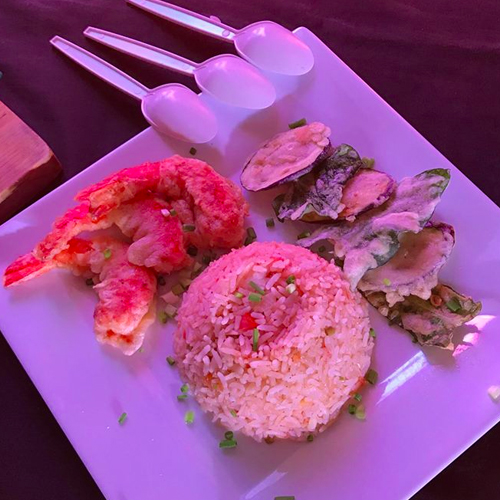 Rossana Rosal's Shrimp Sinigang Fried Rice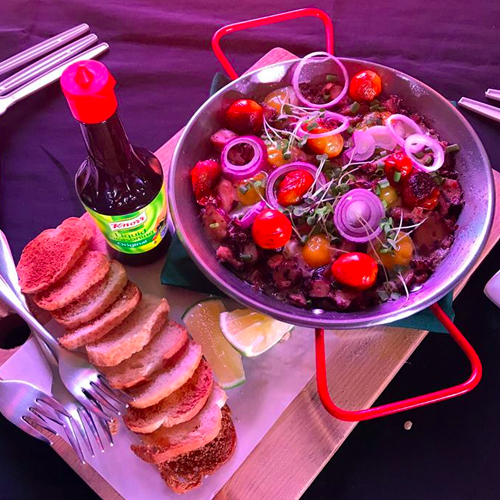 Danilo Puga II's Octopus Sisig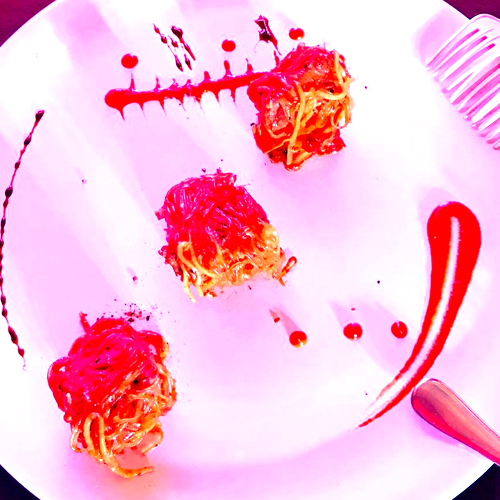 Junrey Remiter's Kalderetang Tinali sa Pancit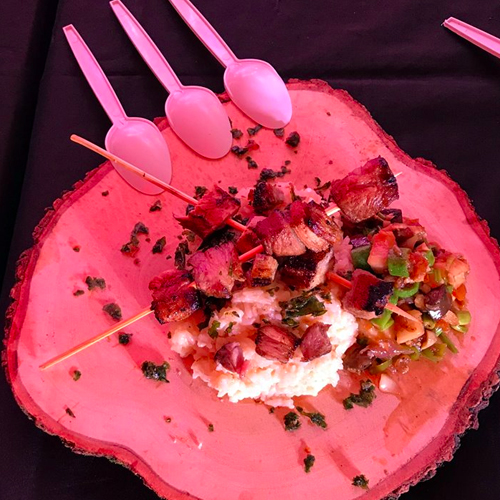 John Alouette Jugo Grilled Sinigang and Sinigang Rice Topped with Kangkong Flakes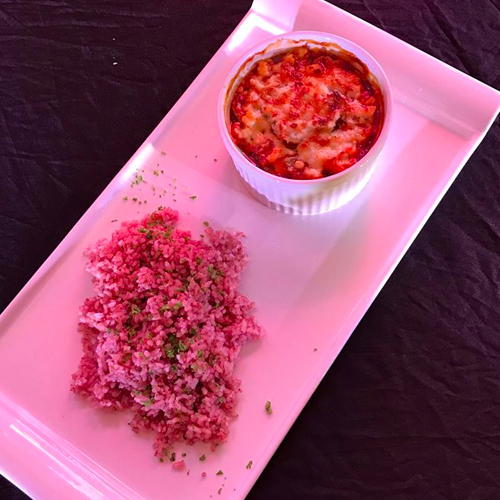 Christian Lenard Lachenal's Baked Ox Tail Kaldereta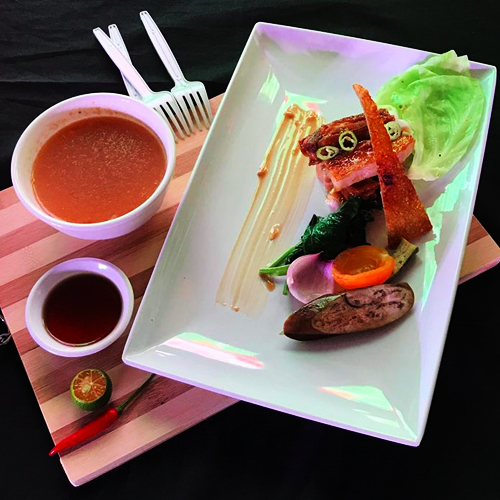 John Alouette Jugo's Grilled Sinigang and Sinigang Rice Topped with Kangkong Flakes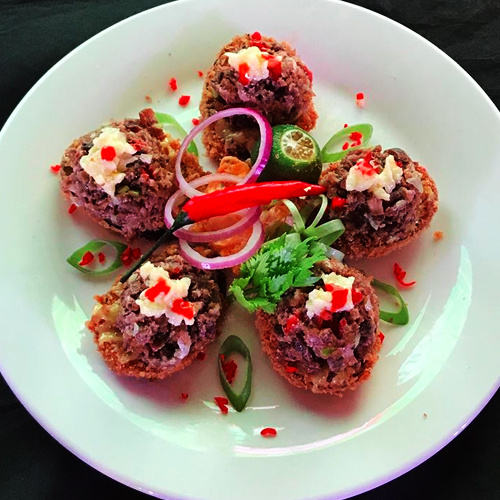 Fernando Joson's Sisig Parmigiana
The dishes were closely scrutinized and judged by esteemed culinary experts Executive Chef Fernando Aracama of Aracama Filipino Cuisine, UFS Senior Sous Chef Brando Santos, and UFS Senior Sous Chef Paulo Sia based on the creativity of the twist, food taste and presentation, and the use of UFS products.
Aside from the cook-off, UFS had a banchetto in the event whereas other food entrepreneurs showcased their products like the reinvented Spam musubi, vegetarian breads, healthy drinks and many more. UFS also showcased their line of products for everyone to see on how their cooking can be more delicious and exciting for their family and friends.
To know more about UFS and Funlasang Pinoy, visit www.ufs.com.