National Book Store: your one stop show for your all back-to-school needs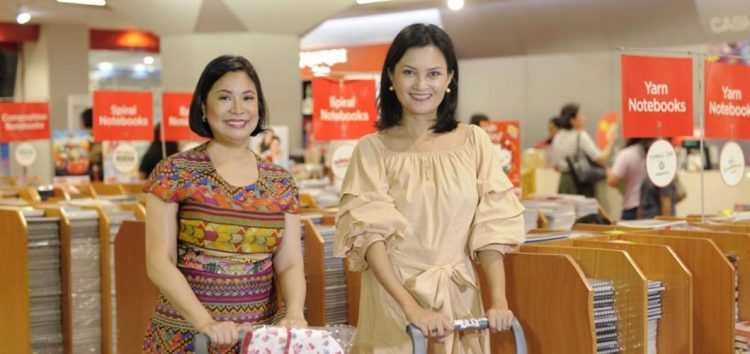 Summer vacation is over and we are moving to a brand new school year happening this June. Aside from tuition expenses, allowance and uniform; school supplies are things to consider like books, notebooks, pens and many more. With the increasing cost of school expenses, parents will always find ways in balancing the budget. And National Book Store (NBS) acknowledge the parents struggle in budgeting that is why they offer convenience, budget-friendly options, and a superb selection for them.
Convenience at Your Fingertips
Grab & Go packs are as convenient as their name suggests. With everyone's favorite back-to-school items together in one pack, you can just pick one and head straight to the cashier.  There will be no need to visit different aisles looking for those individual items, saving both time and energy.
The store layout has been improved as well, making it easier to go around and shop for the items you need. Tables and shelves are clearly labeled, and items are carefully arranged to make the most of your shopping experience.
If you can't find the time to go to the store, NBS still has you covered. Call the delivery hotline 8888-627, or shop online at their website, www.nationalbookstore.com.
Orders worth P1,000 or above get free shipping. The convenience and ease of stress-free shopping is simply priceless!
Best Buys for Every Budget
National Book Store knows that every back-to-school shopper has an idea of how much they'll spend this season, so they have the best deals for every possible budget.
Go for the Low Price Deals if you are looking for items at P20, P50, or P100 each. Buying 12 notebooks for the price of 10 is now an option! Get the most out of every peso with the Budget Bundles.  For affordable and quality school supplies, look no further than Best Buy.
But, National Book Store didn't stop there. For every P500 purchase, you can get a colorful backpack for just P100. And for every P1,000 purchase, you will get a free tote bag to carry all your new school supplies in.
A Superb Selection: From Faves to Finds
School supplies aren't the only items students need to enjoy their learning experience. That's why National Book Store also offers lunch boxes, mosquito patches, personal care products, as well as emergency, survival, and first aid kits.
Beyond that, National Book Store exclusively houses world-renowned brands whose products add style and inspiration to the back-to-school experience.
For budding artists, the Swiss fine art brand Caran d'Ache School Line is a must-have.  Its colored pens and pencils deliver highly-pigmented colors unlike any other.  For high schoolers and college students who do drafting and sketching, Blackwing Pencils are the best of the basics and a long-time favorite.
For those who want pens that will make them stand out in class, Online, a brand from Germany, is a great choice. And for the college fashionistas, Kate Spade's stylish stationery can complement their everyday style.
Why make National Book Store your destination for back-to-school shopping?  Because it has everything you need and everything else you want!  By giving parents and students convenience, budget-friendly options, and a superb selection of products, the back-to-school season has just become one of the most exciting times of the year!
For more updates, follow them on social media – @nbsalert on Facebook, Instagram, Twitter, and YouTube – and visit the NBS Blog – blog.nationalbookstore.com.