"My Dear Heart" brings joy to the Philippine Heart Center patients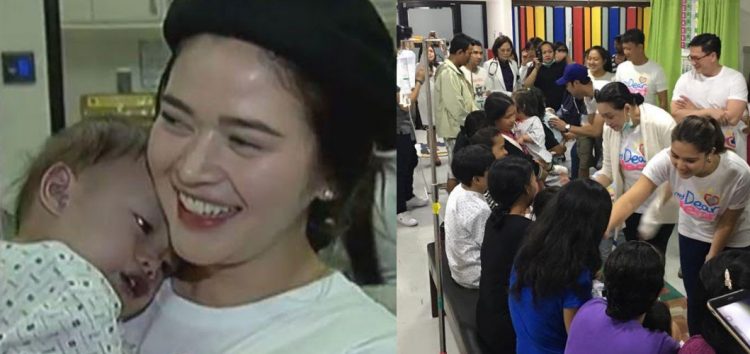 The cast of "My Dear Heart" brought love and hope as one family to heart disease patients of Philippine Heart Center recently as part of giving thanks for the success and unwavering support of viewers for the series.
It was a day to remember for the kids of Philippine Heart Center as their favorite "My Dear Heart" stars bonded and created good memories with them. The cast also gave gifts to the patients and their families, bringing joy in their hearts.
With the struggle that the kids face with their illness, the cast also hoped for the fast recovery of the patients, who at an early age are already fighting for their lives and dreams.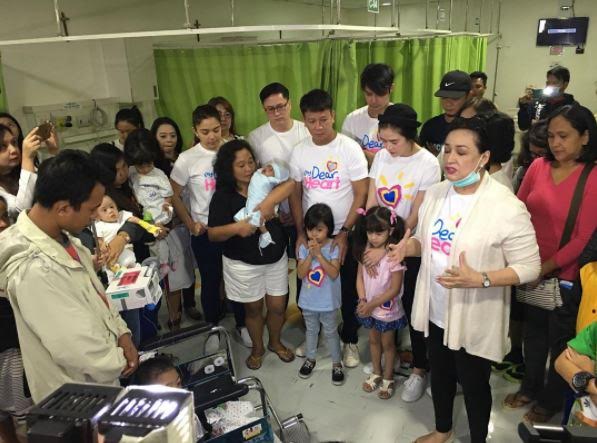 Meanwhile, just like the kids in the Philippine Heart Center, Heart (Heart Ramos) and her family are also fighting against her illness for her to have another chance at life and be back to her family's arms.
In a heart-wrenching episode that struck viewers, Margaret (Coney Reyes) revealed that based on her expertise, Heart already has no chance of surviving. However, as she witnessed that every time her granddaughter is happy, her condition becomes better.
With this, they will make sure that they fulfill Heart's dream list to make her happy in hopes that she will get well. But Doc Francis will hinder them on getting the happiness that they deserve and get even on Margaret by finally ending Heart's life.
Will they be able to fulfill Heart's dream list before it is too late? Is it time for Heart to go with the white light? Will they be able to catch Doc Francis?
Don't miss the last week of the series that will remind viewers how to love, "My Dear Heart," weeknights after "FPJ's Ang Probinsyano" on ABS-CBN