EDSA is officially a #SmartWIFI Spot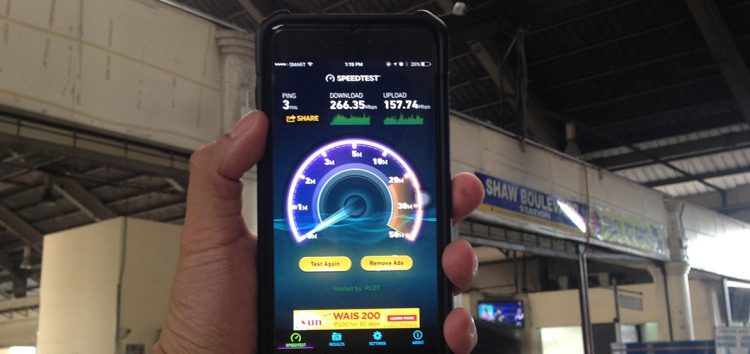 Last June 9, Smart Communications invited several members from media including bloggers to try the Smart WIFI in MRT Shaw Boulevard. This is Smart's continuous support to President Rodrigo Duterte's aim to make Internet service accessible to all. It started from making airport terminals around the country including the Ninoy Aquino International Airport and later selected port areas and transport terminals to give everyone the chance to access the internet for free in the first 30 minutes and making it affordable for Php 20 for the succeeding two hours. Now in partnership with the Department of Information and Communications Technology (DICT), they are making Internet accessible to the commuters of EDSA especially those who are using the Manila Metro Rail Transit (MRT).
Commuters can access WIFI in the 13 MRT platforms and will soon be enjoyed by passengers along EDSA, providing commuters an extensive mobile experience. Same with airport terminals and port areas, the super speed WIFI of Smart is free for 30 minutes and they can register for the succeeding hours by texting the following syntax: WIFI10 (PHP 10 for 1 hour, valid for 1 day), WIFI20 (PHP 20 for 2 hours, valid for 2 days) or WIFI50 (PHP 50 for 10 hours, valid for 5 days) to 9991. It is open to Smart, Sun and Talk N Text. The connection time is accumulative and must be consumed on the given time period.
Meanwhile here is the actual speedtest of Smart WIFI in the Shaw Boulevard station:
Here is the photo of the speedtest on the stairs going to the MRT Shaw terminal: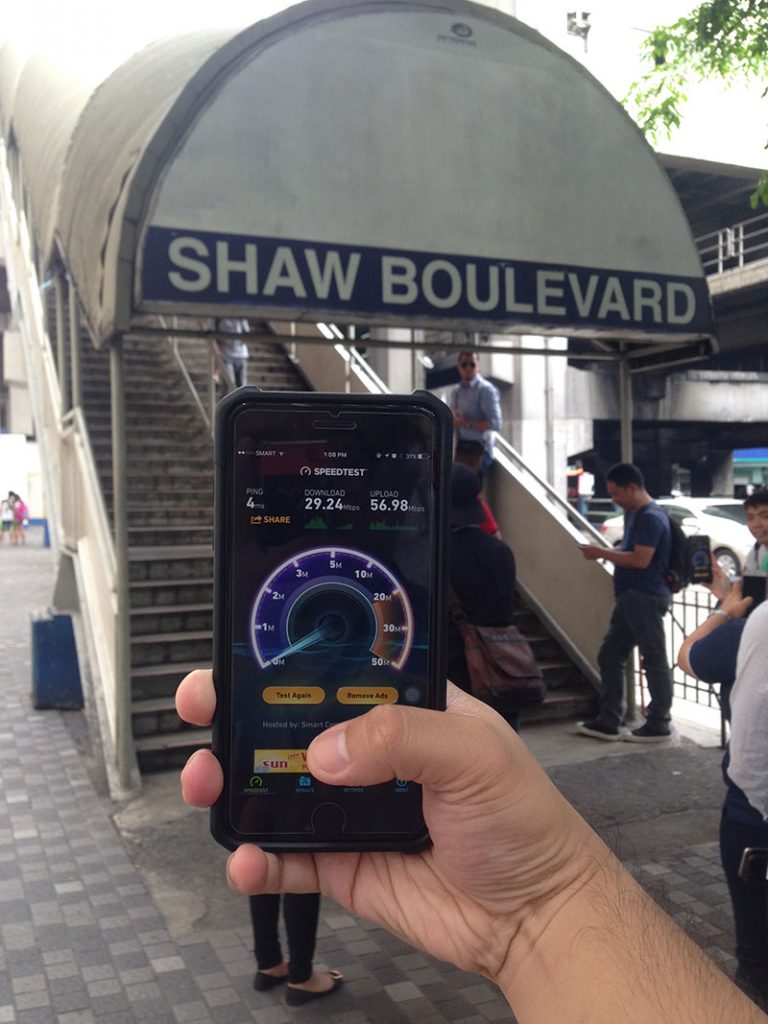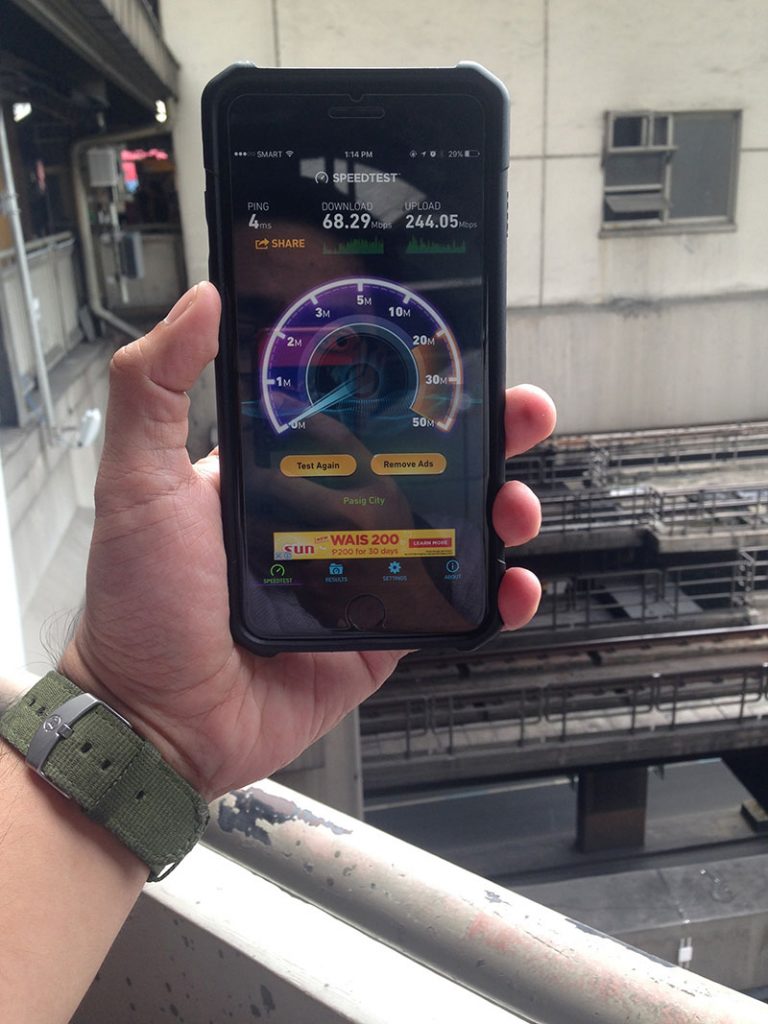 You can still connect in the WIFI even you are 200 meters away. Here is the photo of the connection in front of the establishments of LBC, Turks, Mercury Drugs and McDonald's in EDSA northbound.
Aside from MRT and EDSA, PLDT and Smart have already deployed carrier-grade Smart Wifi service in the Light Railway Transit. There are also establishments that has reliable Smart WIFI service that are called Smart Spots namely Poblacion in Makati, The Yard in Xavierville in Quezon City and in Underground, Pasig City, StrEAT at Maginhawa Quezon City and Sta. Rosa, Arca Yard in Valenzuela, Matina Town Square in Davao City and San Juan, La Union.