Weekend getaway is just an App away with Traveloka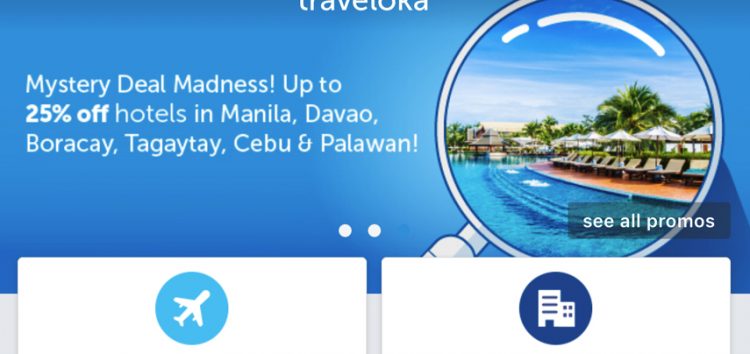 If you're a yuppie like me, you know how sometimes you just need to have an escape from our stressful work. We call it bringing back the sanity from the pressure of deadlines and draining brainstorms. We need those few days to reboot ourselves; I need that at least every month.
But with so many bills to pay or the immediate demand at work, it is hard to schedule trips outside Metro Manila or even out of the country. The solution? Enjoy a staycation! My perfect getaway is a staycation in a not so expensive hotel that has comfy bed, good Wi-Fi connection, cozy coffee shop, and a pool where I can take a dip.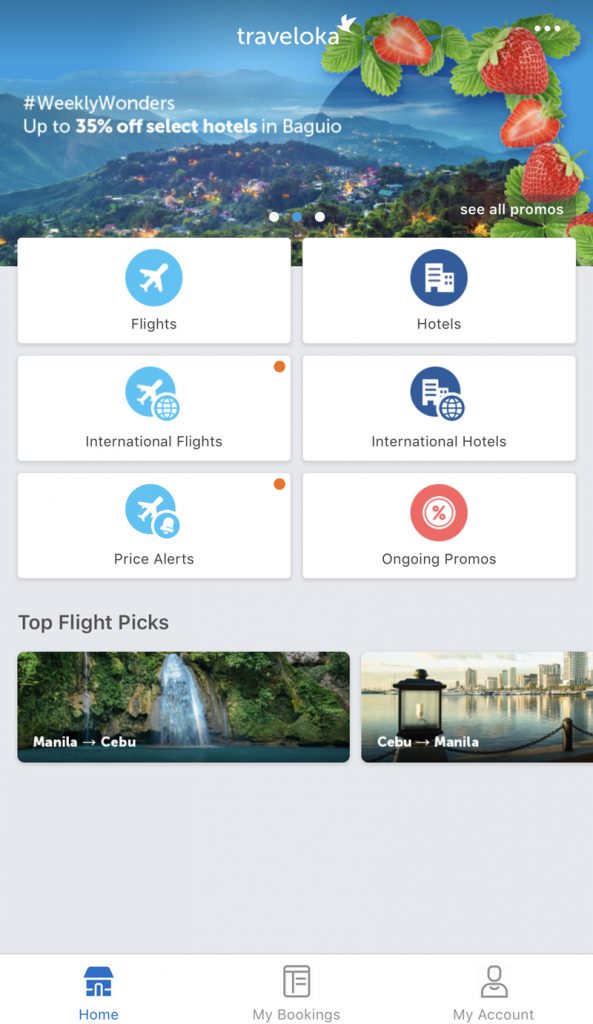 Being always mobile, travel apps have been really helpful to me when it comes to looking for the perfect hotel. Good thing I learned about the Traveloka App. This online hotel and flight booking platform has made it easier, more convenient, and faster for me to have a quick weekend getaway.
Traveloka is one of the fastest growing online travel agencies in South East Asia that offers great deals in flight and hotel booking. The app has more than ten million downloads and can be accessed through mobile and desktop through it's official website. I can check it from time to time, particularly for its latest promos that fit my budget and are exclusively available to Traveloka subscribers.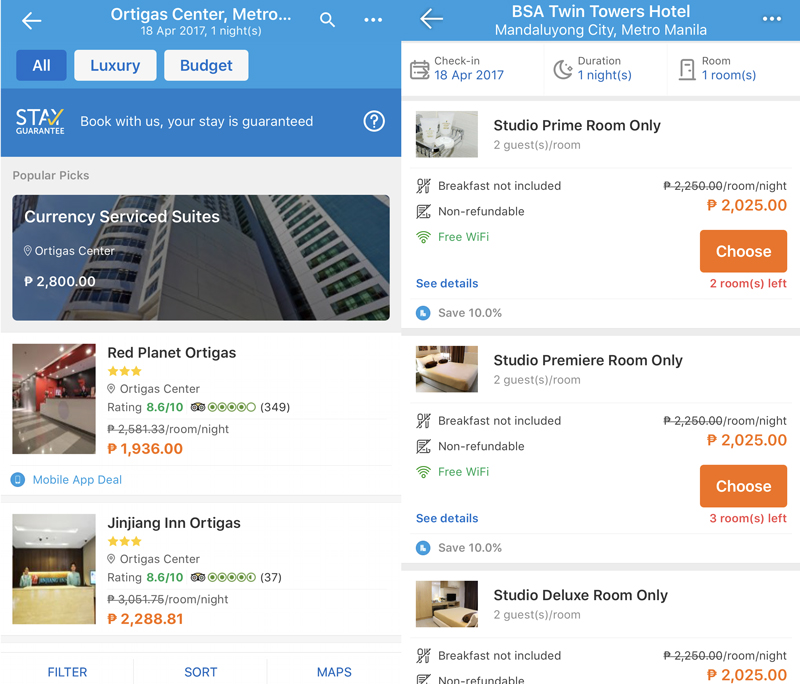 A wide variety of payment options are also available if you don't have a credit card. You can pay over-the-counter via Dragonpay and Coins.ph, making it easier to pay through 7-Eleven, M. Lhuillier, BDO, BPI and more. I have at least three hours to settle my booking so I can do it over lunch break or before going home.
Using the app is easy breezy, I just needed to type the name of the area where I wanted to spend my weekend getaway and it scanned which hotels are available. I can select all (for the complete list), luxury (for 3 stars and up) and budget (affordable and friendly to your pocket). I can check on the available rooms, know if it has WIFI and breakfast included. Facilities like pool, gym and other amenities are also included with photos on the gallery for your convenience.
After choosing, I clicked on booking then the list of payment options appeared. I picked over-the counter payment so I chose the bank payment on the app where it prompted me on Dragon Pay and which bank to deposit the payment to. I included the booking reference number that the Dragon Pay gave plus Php 25 possessing fee when paying over the counter. After paying, you will receive the notification that your booking is now being processed. It took me only 10 minutes before getting my approved booking notification via SMS and the booking voucher will be sent to your registered email address. Booking details are also saved on the app just in case you are clumsy like me and accidentally delete emails or texts.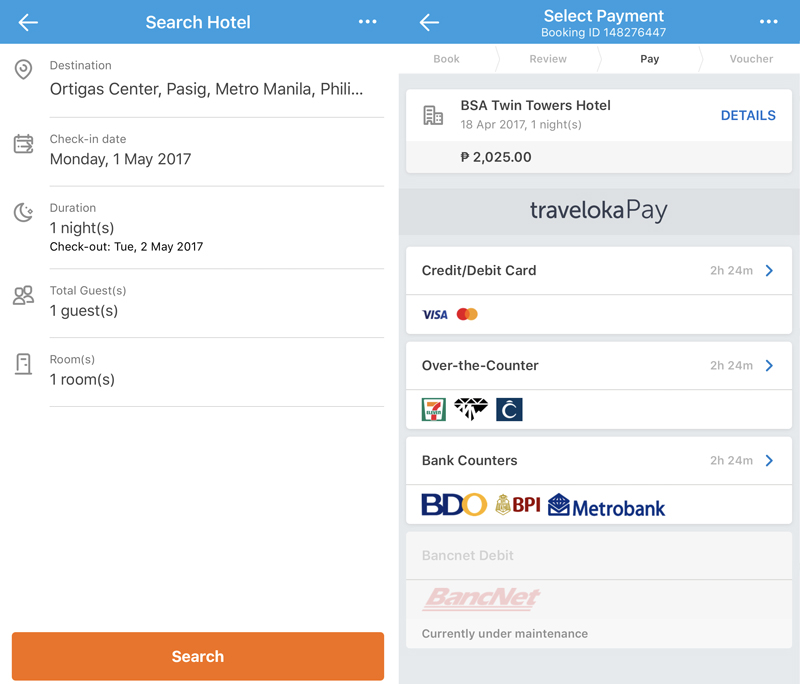 And what's good? Traveloka recommends promos within your search area. In my case, I found that BSA Twin Tower Hotel has a good deal. Just check the blue icon below the hotel and you can save up to 30% off flash sale or Traveloka member only promos. Details on booked hotels including the vouchers are emailed and at the same time saved on the Traveloka App.
This is the getaway I need, a relaxing place to stay to unwind. It may not be outside noisy Metro Manila, but the haven I can consider to have my moment of peace to help me recharge for a busy week,
Aside from booking hotels, Traveloka also gives good promos on airfare. Maybe next time when I have wider schedule I can go out of town with my Traveloka App. You should try it too!