Vote for your favorite "Binibini" to the top 15 in the "Binibining Pilipinas 2017 Coronation Night"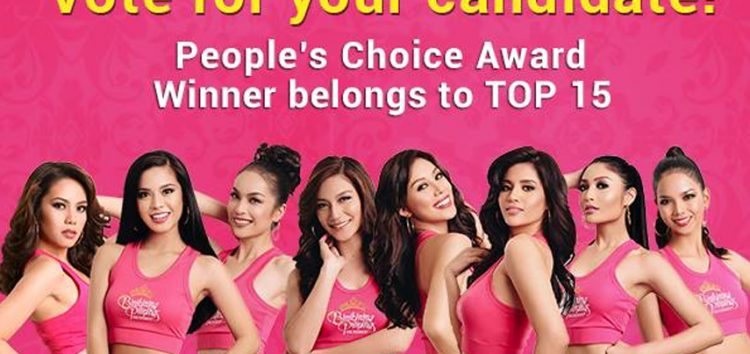 We saw how audience voting changes the run of the competition from reality shows to talent searches, and few years ago in the Miss Universe where our candidates from the Philippines secured the top slots through online voting and in the Miss U App. The recent candidate who became the fan favorite and secured a spot in the Top 13 was Chalita Suansane of Thailand. Being the text capital of the world, Binibining Pilipinas Charities, Inc will be adopting the same process with the help of Smart Communications Inc and Voyager, supporters of Binibining Pilipinas will have the chance to vote from the 40 candidates who will be part of the Top 15.
Fans only need to send BB (number of candidate) (ex. BB1 to BB40) to 2929022 to cast their votes and support their favorite candidates. Votes will be counted from today until 9PM of April 30 during the Binibining Pilipinas Coronation Night.Pageant aficionados can vote for their bets an unlimited number of times during the voting period, and subscribers of all mobile networks* can send in their votes to the SMS gateway powered by Voyager.
Aside from voting via SMS, fans also have the chance to pick this year's Most Photogenic Queen by participating in the online voting via the Binibining Pilipinas website (www.bbpilipinas.com/vote).
Thanks to freenet–the free Internet platform of Voyager–Smart, TNT and Sun subscribers will have free access to the voting website without data charges by simply downloading the freenet app on their Android or iOS phones.
Additionally, fans can also follow @realbbpilipinas on Twitter and use the hashtag of their favorite Binibini like this: #Binibini(number) and #BbPilipinas2017. They may also download the CHOICELY app and vote from there.
And to complete their Binibining Pilipinas experience, fans can also avail of a 20% discount (up to a maximum of P1,000 discount) on health and beauty items when they shop at Takatack.com, the country's largest online discovery platform. All they have to do is enter the promo code "BINIBINI" during checkout when they order the items from April 27 to 30.
Fans can tune into the Binibining Pilipinas Grand Coronation Night at the Smart Araneta Coliseum on April 30, to be telecast live on ABS-CBN.