Keep it cool with #MayWard and McDonald's Creamy McFreeze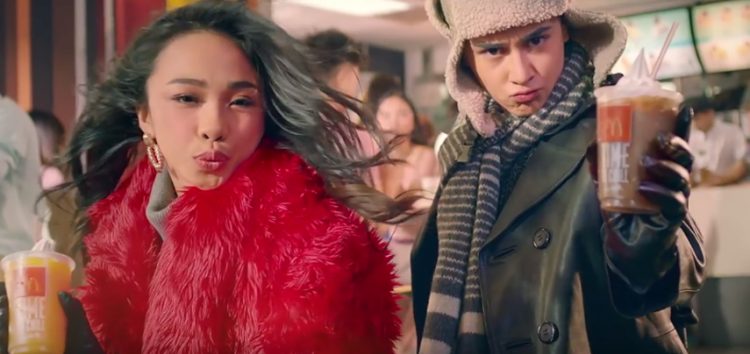 The long wait is over, our favorite teen housemates from Pinoy Big Brother Lucky Season 7, Maymay Entrata and Edward Barber or popularly known as MayWard are now part of the growing family of McDonald's. MayWard is the new face of the new and improved McDonald's McFreeze that will surely cool you down this summer.
Posh and pouty, this is how the new McDo Creamy McFreeze looks like, highlighting the cute and funny side of Maymay and Edward as they are wearing winter clothes under the sun on their way to their favorite fastfood chain – McDonald's.
The new and improved McDonald's Creamy McFreeze, is your all-time favorite McFreeze that is available in Frozen Coca-Cola, Royal Orange and Royal Berry now with creamy vanilla soft serve that will surely excite your taste buds as you enjoy the cool and refreshing taste in every sip.
I'm sure, #MayWard fans are enjoying the wittiness of the two and maybe let's do the pouty look while buying the McDonald's Creamy McFreeze, shall we?