Beat the summer heat with the refreshing sweetness of Starbucks Pop'zel and S'mores Frappes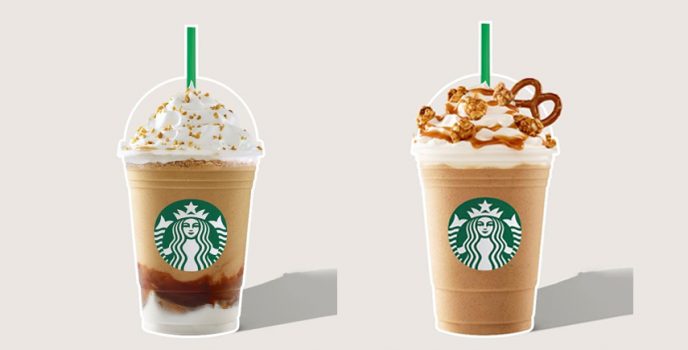 It's summer once again and knowing Filipinos, we love going outdoors especially the beach or any road trips with friends and family members. And to make it more exciting, Starbucks introduces their latest summer offer namely Pop'zel Coffee Frappuccino® Blended Beverage, Featuring our all time favorite popcorn and pretzels combined in one delectable drink. Pop'zel Frappe is a blended beverage with delicious popcorn and pretzel syrup and topped with real caramel popcorn and salted pretzel over whipped cream.
Meanwhile, the Roasted Marshmallow S'mores Frappuccino® Blended Beverage is back! You will fall in love again with the perfect combination of vanilla, layered with smooth marshmallow whipped cream, indulgent chocolate sauce, and graham crumbles. This delicious concoction is then finished with whipped cream and more graham crumble on top.
Both are available in Tall (Php 175), Grande (Php 190) and Venti (Php 205).