Noven Belleza and Froilan Canlas are moving to Tawag ng Tanghalan Final Showdown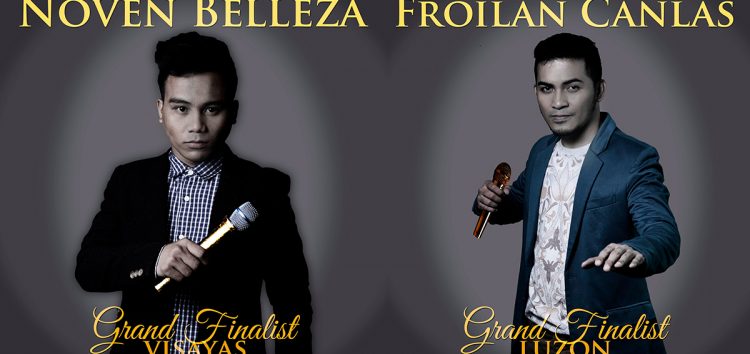 Before the grand showdown for Tawag ng Tanghalan Grand Finals, contenders need to undergo series of performances just like in the semi-finals but with the Ultimate Resbaker approach. The grand finalists will be divided into groups from Monday to Friday and will be performing. They will be ranked according to the text votes and the contender with the highest percentage of votes will be included in the Top 5 and will be part of final showdown or the "Huling Tapatan sa Tawag Ng Tanghalan" on Saturday, March 11.
Up to date, two of the grand finalists already secured their slots in the final showdown and they are Noven Belleza and Friolan Canlas.
Noven, who came from the Quarter 3 was included in the first batch where he faced Ultimate Resbaker Rachel Gabreza, Quarter 2's Marielle Montellano, Quarter 1's Maricel Callo and Quarter 4's Carlmalone Montecido. Noven, from Visayas performed Rico J. Puno's Lupa that earned him a slot in the final showdown.
Meanwhile, Ultimate Resbaker, Froilan is a contender from Luzon and now advances to the final showdown with his show stopping performance of Freddie Aguilar's Anak. He competed with Quarter 2's Pauline Agupitan, Quarter 4's Sam Mangubat, Quarter 1's Mary Gidget de Llana and Quarter 3's Eumee Capile.
There are still three slots open in the final showdown, who will be next? Catch the breathtaking performance of the Tawag ng Tanghalan Grand Finalists in It's Showtime.