Norde transforms National Children's Hospital's Respiratory Ward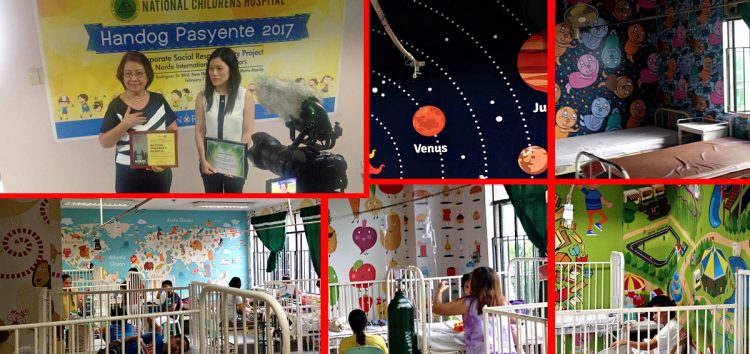 A colorful room helps us recover faster than a room with only white walls, this is the idea of Norde International Distributors (Norde), a leading distributor of digital graphic solutions, who decided to redesign the walls of the respiratory ward of National Children's Hospital (NCH). For them it will help the children recover faster seeing a colorful wall with fancy graphics.
This is Norde's first in their CSR project and coincidentally; it is NCH's 71st Founding Anniversary. Norde redesigned the 5 rooms of the respiratory ward using HP Latex printing technology, which allows the spaces to be safer, more inspiring, and more engaging for its users. The technology used in the printing of the new wallpaper designs did not utilize the usual hazardous substances that are commonly found in solvent printers and eco-solvent printers, effectively making the produced material more environment- friendly, and safe for the patients and the medical staff attending to them.
According to Elaine Hao Chin, Vice President for Operations and Finance of Norde that This project is a great undertaking for Norde, as the continue to advocate the use of modern technology to address real problems. With the advantages of HP Latex technology, the families – especially the children who stay here at NCH, are relieved of the usual tensions that accompany their stay or visit. The dull monotony of white walls and interiors are now replaced by welcoming and vibrant designs that significantly improve the general atmosphere of the venue.
Meanwhile Dr. Epifania Simbul, Medical Center Chief of the NCH, has said that the help given by Norde is invaluable in improving the overall health and experience of their patients.
Each room has distinct design that children will enjoy looking at it and will surely help them recover faster.