Oscars pulled a "Miss Universe" after announcing La La Land as Best Picture, but Moonlight wins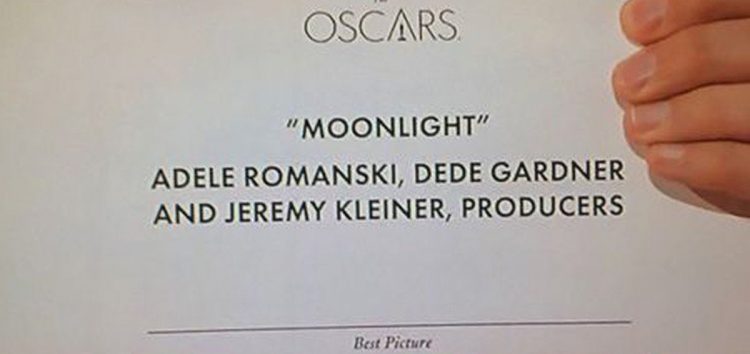 Just to clarify, Steve Harvey is not hosting the 89th Academy Awards (Oscars).
Oscars ended with chaos after Warren Beatty mistakenly announced La La Land as Best Picture instead of Moonlight. The cast of La La Land were all in the stage together with producer Jordan Horowitz who gave a speech about diversity at work and love. The other cast members were supposedly to say their piece until Horowitz interrupted them and confirming that there is a mistake and Moonlight really won the Oscars.
WAIT WHAT IS HAPPENING #Oscars pic.twitter.com/4C6QkMm55H

— Mashable (@mashable) February 27, 2017
Jordan repeated his announcement and showed the details in the envelop that says Moonlight. Jimmy Kilmer, host of the 89th Academy Awards immediately said that Steve Harvey is not around. He was referring to the mistake that Steve did in the 2015 Miss Universe where he mistakenly announced Ariadna Gutiérrez of Colombia as winner instead of Philippines' Pia Wutzbach.
Miss Universe 2016 Iris Mittenaere posted an epic tweet connecting to the envelop mix-up in Oscars.
Have your people call our people – we know what to do. #Oscars #MissUniverse

— Miss Universe (@MissUniverse) February 27, 2017
Moonlight accepted the speech and according to them they never expected that they will be receiving this award. Oscars ended La La Land bring home 6 trophies including Best Director and Best Actress. Meanwhile, Best Picture Moonlight has a total of 3 trophies including best adapted screenplay and best supporting actor.
Beatty explained that there was a mix-up in the envelopes containing the details of the winners.