Capture that perfect selfie with Vivo V5 Plus' 20MP front camera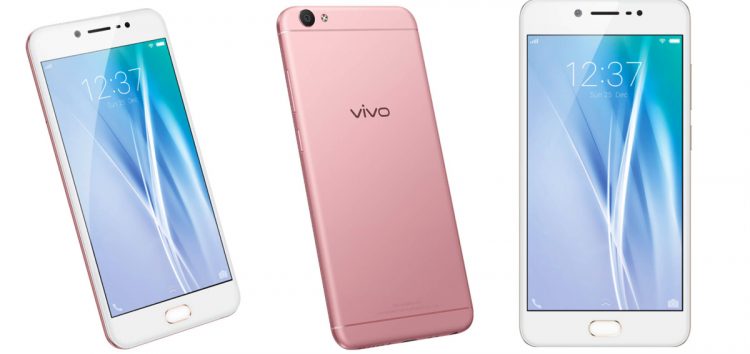 Philippines is tagged as the selfie capital of the world and it is a must for selfies that it should be blemish, wrinkles and eye bags free thanks to the Face Beauty Mode 6.0 that ensures that our skin looks radiant and flawless in the most natural way. But with the new Vivo V5 Plus, it gives us a worth sharing selfie anytime and anywhere because of the 20MP front camera that creates powerful high resolution images that are vivid and clear showing natural color that we look our very best when we upload it on Facebook, Twitter and Instagram.
Aside from that, the Vivo V5 Plus has a Moonlight Selfie feature creates the lighting effects of a professional photography studio, giving you the soft radiant complexion of a supermodel for a beautiful picture-perfect image every time.
And to complete the feature of this perfect selfie smartphone, the Vivo V5 Plus has a sleek brilliant design including the ultra-slim frame featuring Corning Gorilla 2.5D curved glass, and a back cover that gleams with metallic radiance. Available in Gold and Gray with 64 GB internal memory, 4GB Ram, Octa Core processor and running in Andriod 6.0 Marshmallow.
Other features that you will love include the faster fingerprint-unlocking feature that is estimated 2 seconds unlocking action. For music lovers, you will love playing your favorite songs on your playlist the V5 Plus has iconic custom-made AK4376 dedicated Hi-Fi audio chip provides an unparalleled sound quality, giving a signal-to-noise ratio of up to 115dB. Immerse yourself in the ultimate audio experience.
The Vivo V5 Plus is a dual SIM smartphone with 16 MP rear camera with 3160 mAh battery and it is now available in all Vivo concept stores and retailers for only Php 19, 990.