Google highlights Philippine destinations, icons, and hugot lines in their new home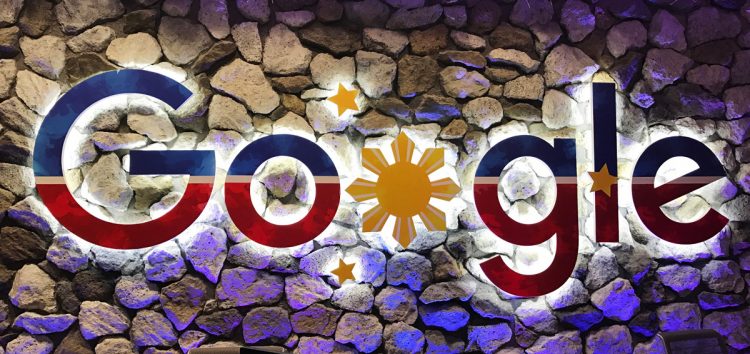 After for years of being the Philippines, Google officially opened their new home in the country with a more "Filipino-like" feel highlighting icons like the jeepney, bahay na bato, bahay kubo, local athletes, destinations and hugot lines. Their office is still in work in progress and aims to strengthen their digital economy campaign thougt Google.org, the philanthropic arm of Google that supports and champions people and projects that are combating some of the biggest human challenges of the 21st century.
Google.org gives grant to DigiBayanihan, a nationwide digital literacy program that promotes digital inclusion among Filipinos. It came from the words Digi or Digital and Bayanihan that refers to the spirit of communal unity, work and cooperation to achieve a particular goal. And Google wanted to extend the program to one million Filipinos in Visayas and Mindanao.
During the launch of Google Philippines country director Ken Lingan shared that their commitment is to be part of their continuing effort to create a stronger, more inclusive digital economy in the Philippines. He mentioned that the Internet penetration has improved over the last five years, whereas 2 out of 5 Filipinos are still missing out on the huge opportunities that come with being online. They want to empower them with digital know-how so that they can make the most of the Internet.
Meanwhile DTI Secretary Ramon Lopez said that with the population getting more connected and engaged every day, it is necessary for individuals, businesses, and communities to have the right skills to thrive in today's modern economy. That's why they welcome Google's commitment to promote digital inclusion and empower every Filipino online, and in effect, drive the country's economy forward.
Google also highlighted the importance of developers in the digital economy of the country with the launch of the Launchpad Accelerator program in the Philippines. The program provides equity-free support to help start-ups scale into thriving companies. Citing the recent Google-commissioned report by Temasek, Google said that the Philippines' online market value is set to reach US$19 billion by 2025, making e-commerce a major economic driver in the next 10 years.
Meanwhile for those who wanted to see how the Google Philippines office here is a quick video showing some areas in their office.
And to know more about DigiBayanihan visit http://digibayanihan.org/ and to know more about the Google effort in empowering people visit Google.org.