BEST SMARTPHONE: Samsung Galaxy S7 Edge, Apple iPhone 7 Plus or Huawei P9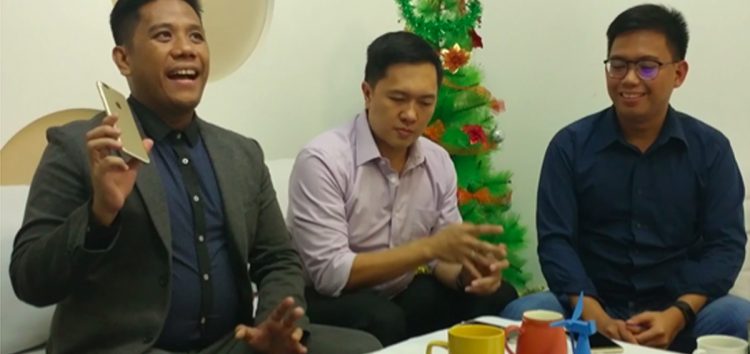 We collaborated with Techpinas.com's own Mark Macanas, and Bryan Rilloraza of Technobaboy.com to compare three of the best devices from the three giants of the smart phone industry this 2016.
With 22.3%, Samsung tops the list of the market, followed by Apple with 12.9% and with 8.9%, Huawei comes in third. Currently, the premium devices the three companies are as follows; Samsung Galaxy S7 Edge, Apple iPhone 7 Plus, and Huawei P9.
Related: The State Of Giants Of The Mobile Phone Industry In 2016
These devices boasts top notch build quality / design, prime performance, improved battery life, and an outstanding camera performance based on a smartphone device. With these specifications, its no wonder that these three phones are the "Cream-of-the-crop" of the smart phone industry.
To see if the claims regarding the three phones' specifications are true, and if they are really worth every cent we earned, Mark, Bryan an­­­­d me decided to have a healthy talk about said handsets. We came up with a chart to help you guys compare all phones;­­
THE ANALYSIS
With the beautiful and sleek design that is paired with powerful specs, decent battery capacity, and great cameras (Dual Pixel Tech), Samsung Galaxy S7 Edge deems itself worthy of its price and title as one of the industry's premium phones.
Apple's iPhone 7 Plus, with its huge improvements in speed, display, and its water resistance, its something that Apple users should get hyped up about. Although with the loss of its headphone jack, a iPhone 7 Plus' new dual camera module (12 MP regular + 12 MO wide telephoto lens) makes sure that you still get the value of a well executed Apple phone.
Lastly, a surprising contender, Huawei P9, which is the most affordable of all three phones, proves that you can get quality products even without the pain of digging a hole in your pockets. With its high level of craftsmanship / design (undoubtedly sleeker than the iPhone 7 Plus, and a wee bit more than the S7 Edge's), speedy performance, long battery life, security features, and a great 12 MP RGB + 12 MP Monochrome cameras at the back, Huawei P9 surely is something to look out for.
Related: Huawei P9 Plus Vs Apple iPhone 7 Plus – Main Camera Photography Comparison!
VERDICT
Even when its release date came earlier than the other two, Samsung's Galaxy S7 Edge has proven its worth. It can match or slap the other two phones, design and specs wise.
Apple's iPhone 7 didn't change much in its physical appearance, but, it's improvements were focused on the inside.
Finally, to our surprise, the Huawei P9 showed us that it can keep up with its competitors in aesthetics, performance, battery, and camera even with a much lower price range.
In the end, based on the discussion conducted, all three phones are GREAT in their OWN way. Just choose the right phone that fits you, your lifestyle, and of course, your budget.
What do you guys think?